How we can help – our commitment to professional service
When you order exams for your insurance applicants, you deserve to feel confident about the whole process. Easy scheduling, informative updates, and a professional exam experience for your clients are of the utmost importance. At ExamOne Superior Solutions, our team of customer service professionals stands ready to ensure you and your clients get the great service you deserve.
A cornerstone of ExamOne is our commitment to service. Partnering with us gives you peace of mind, knowing that your business will be handled professionally and accurately. With ExamOne managing your paramedical needs, applicants receive high-quality exams performed by professional examiners.
And by doing business with our Superior Solutions team, you'll add an extra level of concierge service and ease to the insurance exam process. To show you "How We Can Help," ExamOne would like to introduce you to some of our dedicated Superior Solutions team members.
Leave it to me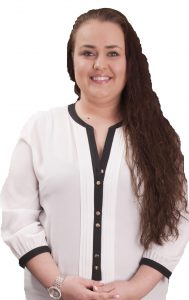 Brena Guthrie, Account Representative
"Committed and dedicated." Account Representatives like Brena Guthrie serve as your one point of contact for your day-to-day exam needs, giving your cases the extra attention you won't find anywhere else. Brena maintains close relationships with customers like you, and she's received rave reviews for her professionalism and attention to detail.
When asked about how she shows her commitment to our clients, Brena says, "My goal is to ensure our customers and their clients have the best experience possible in all aspects, from scheduling to completing their medical exams. I am committed to going above and beyond for our customers, providing superior customer service and doing it with a smile. When customers come to me with needs, I ensure they leave with solutions."
When you have a special request, a rush order, or even just a simple question, you'll want to know that someone is watching out for you. With ExamOne Superior Solutions, you'll have a dedicated Account Representative like Brena on standby, ready to answer your questions and take action as necessary.
Putting your applicants first & making it easy to get business done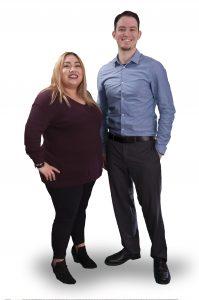 Rachel Garcia, Customer Service Manager
"We're here for you." In our Superior Solutions Customer Service Department, this is not just a saying, it's an attitude. And no one inspires this attitude quite like our Customer Service Manager, Rachel Garcia.
Rachel works tirelessly to ensure that our reps are well trained and ready to help with any questions or concerns you may have. By supervising our Group Leads and Account Representatives, Rachel ensures that you and your applicants are well taken care of by a friendly team of professionals.
Rachel's favorite quote to help her strive to be her best is, "Better is not something you wish; it's something you become." With her knowledge, experience, and compassion for our clients' concerns and needs, Rachel truly leads by example.
James Boswell, Customer Service Group Lead
"Enjoy the Service." ExamOne Superior Solutions is committed to superior customer service. Group Lead James Boswell inspires our team of Account Representatives to go above and beyond for you and your applicants. And he is happy to explain how he does this. James writes:
"An Account Representative's job is to take care of the customer. A Customer Service Group Lead's job is also to take care of the customer. So what's the difference? The difference is who they take care of directly to ensure the customer is taken care of."
"As a Group Lead, it is the focus of my job to take care of my team. That's what I enjoy about what I do. When I'm successful at taking care of my team, they are successful at taking care of our customers."
James's caring attitude and steadfast support of his team empowers them to get the job done. Whether it's resolving an escalated issue or maintaining the team's efficiency, James works daily to ensure your cases are in order and your applicants are satisfied with our level of service.
Navigating the best course for customers
Erica Moslander, Account Manager 
"Welcome aboard." Like the captain of a ship, your Superior Solutions Account Manager is here to steer your business in the right direction. Erica Moslander and our other Account Managers are here to work with you, customizing our services to meet your individual business needs.
"I show my commitment to our clients with an unwavering focus on the word, "Yes," says Erica. "I believe in a solution to every problem, and I put my best effort toward tackling challenges both big and small.  One area I find particularly enjoyable is working with customers to design customized workflows and reporting."
Erica understands your business, your cases, and your agency management system. With her extensive knowledge of the brokerage business, Erica will set you up for success, freeing up your time and resources to help you maximize your business.

Leading you to success
Andrew Sutton, Strategic Account Executive
"We can do that." As a Strategic Account Executive, Andrew Sutton is here to understand your business needs. And he'll happily demonstrate how ExamOne Superior Solutions can meet those needs. For Andrew and ExamOne, quality is more than a goal-it's a commitment.
"I can help agents prepare their applicants for the paramedical process. The more comfortable we make applicants, the more exams they complete, and the more families are protected."
Andrew truly believes in quality, and he is a valuable resource to help you discover how ExamOne Superior Solutions can help. He is committed to helping you utilize our many tools to make the process easier and more efficient for your applicants.

See how our solutions can help
In addition to the welcoming attitude and attention, our brokerage-specific tools help you work even faster. Our team will help you make the most of these services, which include:
Simplified ordering process. Our user-friendly website (ExamOne.com) helps to streamline your business. You can order exams with ease, check status, and download completed paperwork at your convenience.
ScheduleNow™. Our real-time exam scheduling calendar identifies examiner availability based on your applicant's preferred appointment address, resulting in a quick, easy, and accurate scheduling process.
Automatic notifications. You need the most up-to-date information on your orders, whether it's status, scheduling, exam completion, or paperwork. Our automatic notification system will generate automated e-mail messages with all of that information-and more!-in real time.
Exams In-Good-Order. All paperwork is reviewed for quality. Any potential issues are resolved promptly, helping to prevent delays in the underwriting process. With our extra attention to detail, your clients' policies will be approved and issued quickly.
InsideLook®. After an applicant completes an exam, you're probably used to hearing, "How can I get my results?" ExamOne makes it simple. InsideLook® offers a comprehensive view of laboratory test results, helping to answer your applicant's questions and gain a better understanding of their current state of health.
ExamOne Superior Solutions is committed to helping our clients get business done. Our customer service team members are here for you. By highlighting them and others, we hope to show you "How We Can Help." To learn more about this campaign and our other committed teams, read our campaign kickoff post.