During Life Insurance Awareness month, it's an appropriate time to reflect on the impressive collaboration within our industry. Many advancements have come from group efforts involving client partners, vendors, and professional peers – ultimately benefiting more people and organizations.
ExamOne's John Reynolds, Senior Vice President, Strategy & Business Development, has been active in the life insurance industry associations for more than 20 years. He knows the dedication it takes, above and beyond your 9-to-5 job, to give of your time and knowledge to help the greater goal of continually enhancing our industry.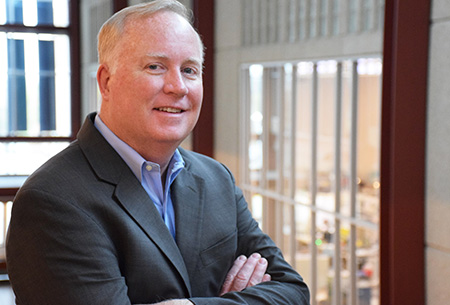 "There is so much experience and expertise in our industry. I am thankful that this collective group collaborates amongst peers and partners, across organizations. We recognize that by working together, we will help keep the life insurance industry moving forward with innovation and technology. Thank you to everyone who lends their time and talents to our industry organizations and committees. Together, we are making changes." – John Reynolds
Even during these "new times" of Zoom meetings and virtual conferences, ExamOne employees are still actively working with industry peers by being involved in organizations – such as NAILBA, AHOU, LIDMA, and NAIFA. Whether it's developing educational programs, serving on boards and committees, or presenting on webinars, our people continually strive to contribute to these associations, and our industry, with their knowledge and expertise.
Although we haven't seen our peers or clients in person lately, our teams have also done a tremendous job helping to navigate these changing times by publishing articles and white papers and quickly addressing industry and customers' changing needs.
ExamOne is committed to continued collaboration to help find solutions to the recent changes and challenges together.