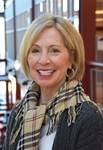 Betsy Sears, MSM, MT(ASCP)
Executive Vice President, Sales Support & Client Solutions

Betsy has almost 35 years of experience in the insurance laboratory environment. She is the primary liaison for client medical and laboratory relationships and works closely with ExamOne's laboratory operations, R & D and medical and sales staff on client end-to-end strategic solutions. She also supports insurance customers through a variety of presentations on laboratory, medical and risk assessment topics. Betsy currently serves on the MUD and AHOU industry boards. Prior to joining ExamOne, Betsy served as VP and Laboratory Director of Osborn Laboratories for 14 years. She also has over 11 years of experience in clinical & hospital laboratory settings in NYC and Chicago, specializing in microbiology. Betsy received her B.S. degree in Medical Technology from the University of Missouri – Kansas City and her Master's degree in Business Management from Baker University. She has a husband, 2 sons, 2 granddaughters and 2 corgis she loves to spend time with.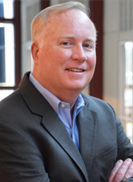 John Reynolds
Senior Vice President Data Strategy, Analytics & Business Development

John is currently responsible for Sales and Sales Management for all ExamOne services products within the company's Insurance Services Division for the United States and Canada. Prior to John's national sales responsibilities, he was also responsible for the strategic planning, innovation and management for ExamOne's product portfolio. He has more than 25 years of experience in the insurance industry, primarily in sales management, product development and field operations. Prior to joining ExamOne, John was responsible for sales and management of iPipeline's insurance software SaaS products. He received his Business degree from West Chester University of Pennsylvania and resides in Wilmington, DE.

Brian Lanzrath
Director of Analytics



Brian is ExamOne's Director of Analytics and a scientist in our Research and Development department. He has participated in the development of multiple risk assessment and drugs of abuse assays for serum, urine, and oral fluid.  Since 2009, his primary responsibilities have been in data analysis, including reflex criteria definition and mortality modeling. Brian received his Bachelor of Science degree in Biology and his MBA in Strategic Management from the University of Kansas.

Casey Fox
Strategic Marketing Director

Casey is the Strategic Marketing Director for ExamOne. She joined the company in 1997 and is responsible for the branding, positioning and communication of ExamOne's products and services. She earned her Bachelor of Arts degree in Business Administration from Baker University in Baldwin, KS. In addition to her career, she enjoys reading and spending time with her husband and daughters.

Kem Snavely Frost
Creative Director

Kem has worked at ExamOne since 2000, and leads the tactical marketing and creative teams for ExamOne. Her team creates, distributes and measures all the marketing, social and web efforts for the multiple insurance industry channels ExamOne serves. Prior to ExamOne, Kem was an Art Director at a Kansas City direct marketing agency and an editor of the country's largest employee news magazine. Kem received her Bachelor of Arts degree in Journalism and Art from the University of Arkansas and a Master's degree in Integrated Marketing Communication from the University of Kansas. Outside of work, she enjoys working with several local nonprofits, serving on her alumni committees, going on adventures near and far with her husband, and spoiling her pets.

Lindsey Amaya
Marketing Manager

Lindsey began her career with ExamOne in 2008 as an intern. Upon graduating college, she accepted a role at our call center as an Account Manager for the Teleunderwriting department and in 2012 she joined the Marketing team. Currently, she manages all marketing tactics for our Home Office, Medical Directors, Actuaries, and Reinsurers. Lindsey graduated with a Bachelor's Degree in Marketing from the University of Central Missouri. In her free time, she enjoys spending time with her son and husband, going to sporting events, traveling, and decorating her home.

Katie Palka
Marketing Manager

Katie joined the ExamOne family in 2015. Katie manages all marketing tactics for our Producer, BGA/IMO, Direct Markets, and Distribution channels within the life insurance lines of business. Prior to joining ExamOne, Katie was the Marketing Manager at Superior Mobile Medics. Katie graduated from Villanova University with a Bachelor of Science in Business Administration. Katie grew up in Peachtree City, GA and now lives in San Diego, CA. In her free time, she enjoys time with her husband, cooking, DYI projects for her home, and traveling.